Advent has begun!
We've entered into a pregnant pause. The hope of the world—of our lives—is
imminent
! The canticles of Zechariah, Simeon, and Mary in the gospel of Luke express the hope of the people Israel. God's chosen people have been waiting for the fulfillment of His promise: of the coming of the anointed one, the Christ, to show the strength of his arm, scatter the proud in their conceit, lift up the lowly, and fill the hungry with good things, remembering his promise and mercy to Abraham and his descendants forever. (cf. Luke 1:46-55)
These canticles express our hope for a new world where there will be no pain, "He will wipe every tear from their eyes, and there shall be no more death or mourning, wailing or pain, [for] the old order has passed away." (Rev 21:4)
But we have
not yet
fully arrived at the fulfillment of that promise.
The season of Advent provides time to pause, reflect, and wait. Jesus, in his humanity, took time to 'develop' before beginning his ministry. Mary was pregnant with Jesus in her womb for nine months of gestation, growth and development. And for approximately thirty years after his birth, Jesus was raised according to the Law. He began His ministry
only after
this lengthy preparation.
Before Jesus is 'active' in ministry, there is a pregnant pause. '
Pregnant pause
' is an English idiom that means something significant or noteworthy is about to happen, or just happened, with a response forthcoming. It is a moment of silence that is full of expectation and hope.
Many married couples shift their attitudes on life once they have their first child. The husband and wife become
parents
, becoming a family qualitatively different from before. This new creation, a child, is a wonderful gift from God. It is the beginning of a wonderful new reality, but it takes time to develop. There is literally a
pregnant
pause.
A child requires planning, preparing, and
patience
for its arrival. Advent is a time for us as a Church to plan, prepare, and be patient for Christ's arrival. We joyfully commemorate the arrival of Jesus from the womb of Mary, and we also prepare for Christ's second coming. We plan, prepare, and wait for the Lord by our prayers, charitable actions, and living with joyful expectation.
"He delivered them from their distress; he brought them out of darkness and gloom, and broke their bonds asunder. Let them thank the LORD for his steadfast love, for his wonderful works to the sons of men." (Psalm 107:14-15)
So, we wait, in that pregnant pause, for the fulfillment of our hope—for God to manifest Himself to us.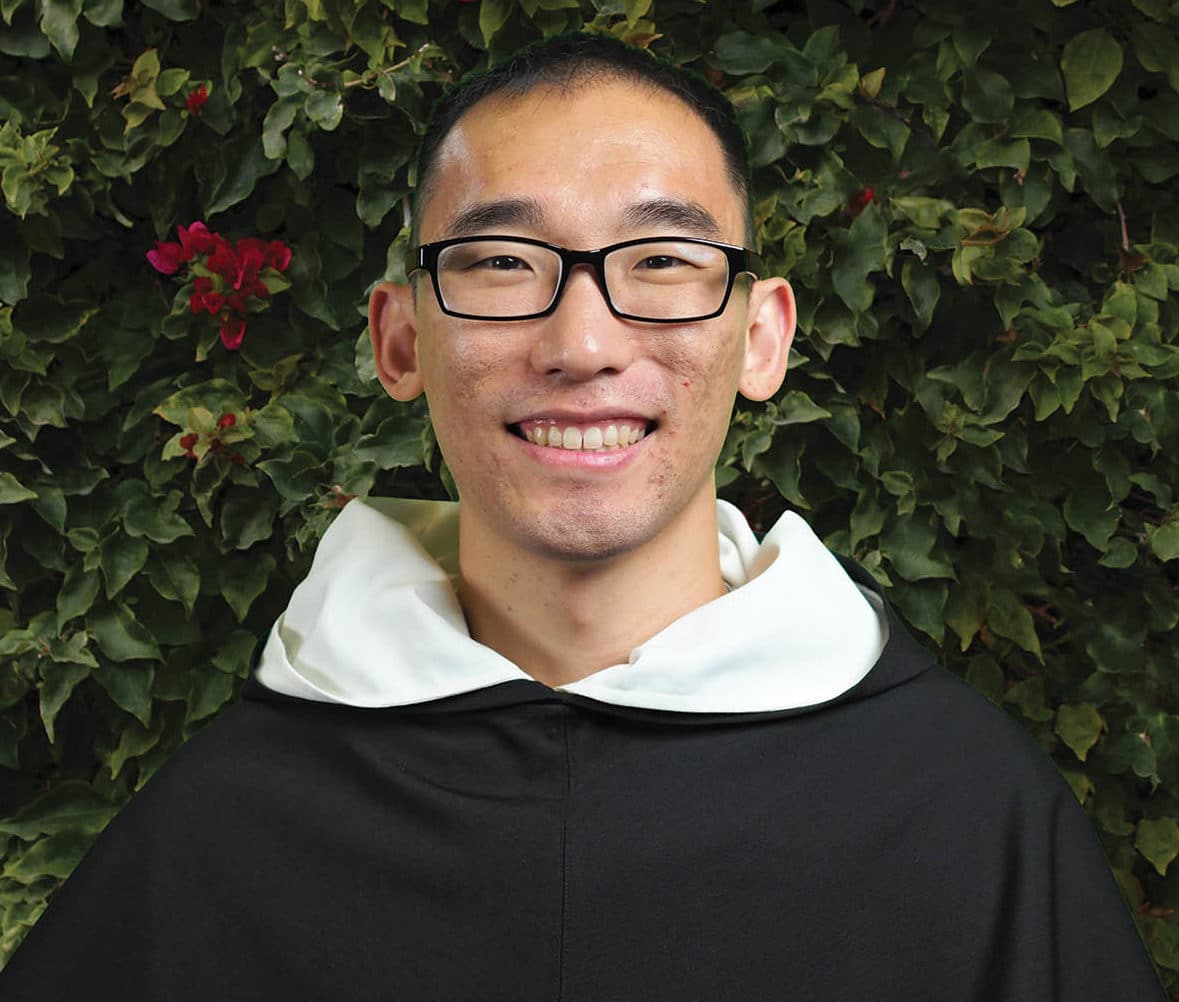 Br. David Woo, O.P. | Meet the Student Brothers in Formation <a href="https://www.opwest.org/vocations/meetthebrothers/">HERE</a>