"Blessed are those who have learned to acclaim you,
who walk in the light of your presence, LORD."
(Ps 89:15)
You don't need special training to pray. But prayer is learned. Who can teach us to pray? Among many other examples in the Gospels, Jesus points to children as examples to follow (cf. Mt 18:3). So now, I want to share something I learned about prayer from my nephew. He did not give me a mystical 'tip' or insight, but instead taught me about the importance of remembering God's loving presence.
When I visit my family, I always spend time with my four-year-old nephew. He likes to play with me or walk with me around the house, but only under one condition: that his mom is nearby. He doesn't necessarily need to see or hear her directly, but he has to be aware of her presence, that she is around the corner. If he does, we have great fun. The whole world is open to our common exploration; everything is incredibly interesting, and he is creative and energized. But if he realizes that his mom is not actually nearby, everything changes immediately. He does not want to play. He only wants to find his mom.
Just as my nephew is comforted by the knowledge that his mom is around the corner even though he does not have direct sight of her, so too should we take comfort in the fact that God is always 'around the corner' for us. The memory of Him and the awareness of His loving presence give us joy and allow us to enjoy our activities. God is the light that shines upon our life and fills it with meaning.
We can help foster in ourselves an awareness of His presence during the day through short prayers such as the Jesus prayer: "Lord Jesus Christ, Son of the living God, have mercy on me, a sinner." We can treat holy icons and pictures as signs of God's presence. These visuals help us realize God's loving presence—the presence of the One "who is, who was, and who is to come" (Rev 1:8).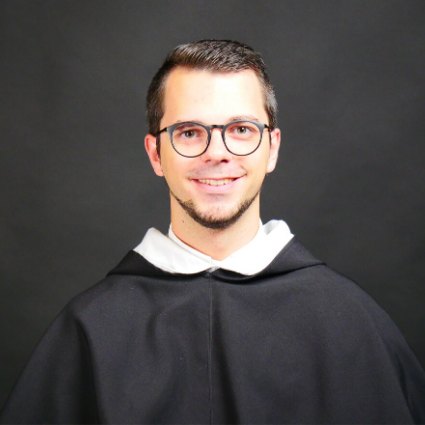 Br. Pawe? Jamróz, O.P. | Meet the Student Brothers in Formation <a href="https://www.opwest.org/vocations/meetthebrothers/">HERE</a>