On Friday, January 15 -- just five months after work began -- St. Catherine of Siena Newman Center in Salt Lake City opened it's new coffee house, Cate's Café. The ceremony included: a reading from Scripture, a blessing by Fr. Lukasz Misko, O.P., campus minister Julie Bellefuille turning on the "OPEN" sign to cheers, and everyone enjoying a cup of coffee or tea.
In the short time since its opening, the shop has already attracted students, young adults, professors and parishioners. Small faith-sharing groups have met and study groups have formed, all while imbibing caffeine and snacking on homemade baked goods.
"I engaged one student just last week in a conversation on evolutionary biology, God and philosophy; other students sitting around and cool jazz playing in the background," said associate pastor Fr. Peter Hannah, O.P.
Last summer, Fr. Lukasz, who was recently assigned to Salt Lake along with Julie, came up with the idea to start a coffee house in the former student lounge area. He began promoting the idea, which generated immediate support from parishioners and students at the Newman Center. Then long hours were put in -- stripping and laying down a new floor, scraping the fireplace to reveal its original 1920s brickwork, gathering furniture and shopping for supplies.
Julie, an art history major at University of Washington, focused on the decor, and Trevor Woods, a professional graphic designer, contributed a beautiful tryptich of the Creed.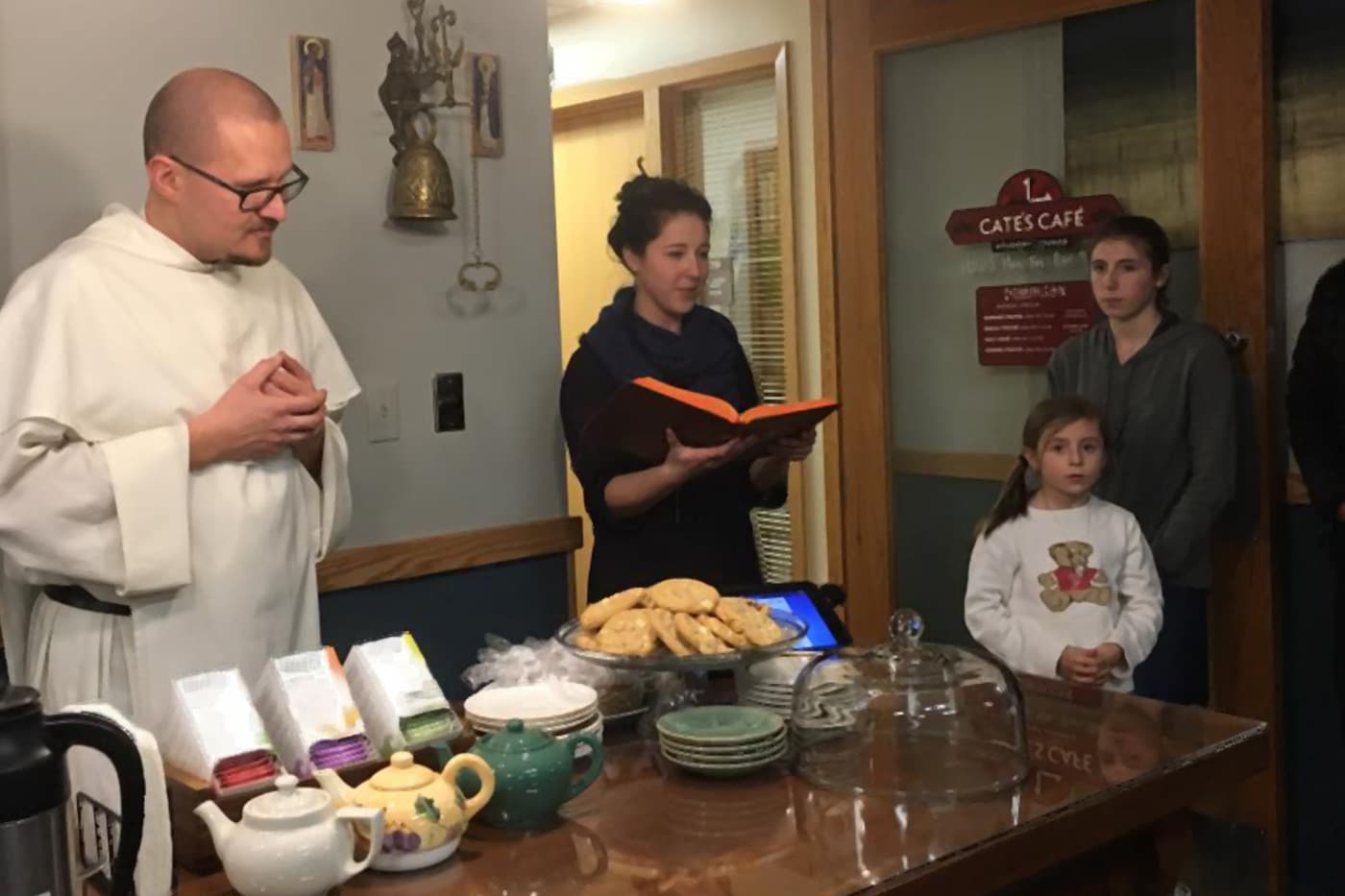 Thanks to the extraordinary generosity of every demographic at St. Catherine's, Fr. Lukasz and Julie's vision will bring more people to the Newman Center, those who are looking for coffee and community, as well as those who are searching for Christ.
"We ask for your prayers as this coffee-social-witness ministry gets off the
grounds
" noted Fr. Peter.