We're excited to announce that the newest edition of Mission West, our quarterly newsletter for friends of the Western Dominican Province, is available online!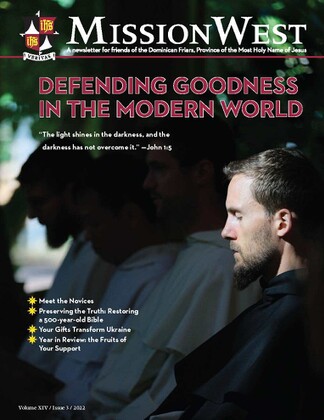 Inside this latest issue you'll find great content like...
The 2022-2023 Novice Bios,
An article on the restoration of a 500-year-old Bible,
How your gifts transform Ukraine,
A Year in Review with photos,
And more!
Read the full newsletter, and all our past issues here: MISSION WEST NEWSLETTERS