"Hail Holy Queen, Mother of Mercy, our life, our sweetness, and our hope." As Dominicans, we pray these words quite frequently, after every Rosary and at the end of Night Prayer. When we recite this prayer, we refer to Mary not only as Queen but also as "our hope." Mary's Queenship is quite familiar to us, but what do we mean when we call her "our hope?"
In the letter,
Ad Caeli Reginam
, Pope Pius XII highlights the ancient practice of referring to Mary as our "Queen." He notes that "from early times Christians have believed, and not without reason, that [Mary] of whom was born the Son of the Most High received privileges of grace above all other beings created by God… And when Christians reflected upon the intimate connection that obtains between a mother and a son, they readily acknowledged the supreme royal dignity of the Mother of God." The basis of Mary's Queenship, therefore, is her motherhood, and this makes sense given that the mother of a king is referred to as a "Queen."
Mary's motherhood, however, is not the only reason why we call her Queen. She is also a Queen due to her unique role in her Son's passion. The Jesuit theologian Francisco Suarez wrote that, "just as Christ, because He redeemed us, is our Lord and king by a special title, so the Blessed Virgin also [is our queen], on account of the unique manner in which she assisted in our redemption, by giving of her own substance, by freely offering Him for us, by her singular desire and petition for, and active interest in, our salvation" (
De mysteriis vitae Christi
). Since Christ is our King because of His passion, Mary is our Queen by her participation in the passion of her Son. By Mary's participation in the passion of her Son, God used her to bring into the world His plan of salvation and love. In our lives too, this plan of salvation and love is accomplished through Mary, and this is the reason we call Mary "our hope."
What can we do to assist Mary in accomplishing this task in our lives? We can first pray the Most Holy Rosary. By reflecting on the mysteries of the Rosary, our Queen, by her intercession, binds us to the mysteries which brought about our salvation. A second way of assisting Mary is telling others what God has done through Mary in the world and in our lives. In doing so, we can bring about what St. Louis de Montfort called "the Reign of Jesus through Mary," wherein Christ reigns in the hearts of humanity through the intercession of His mother.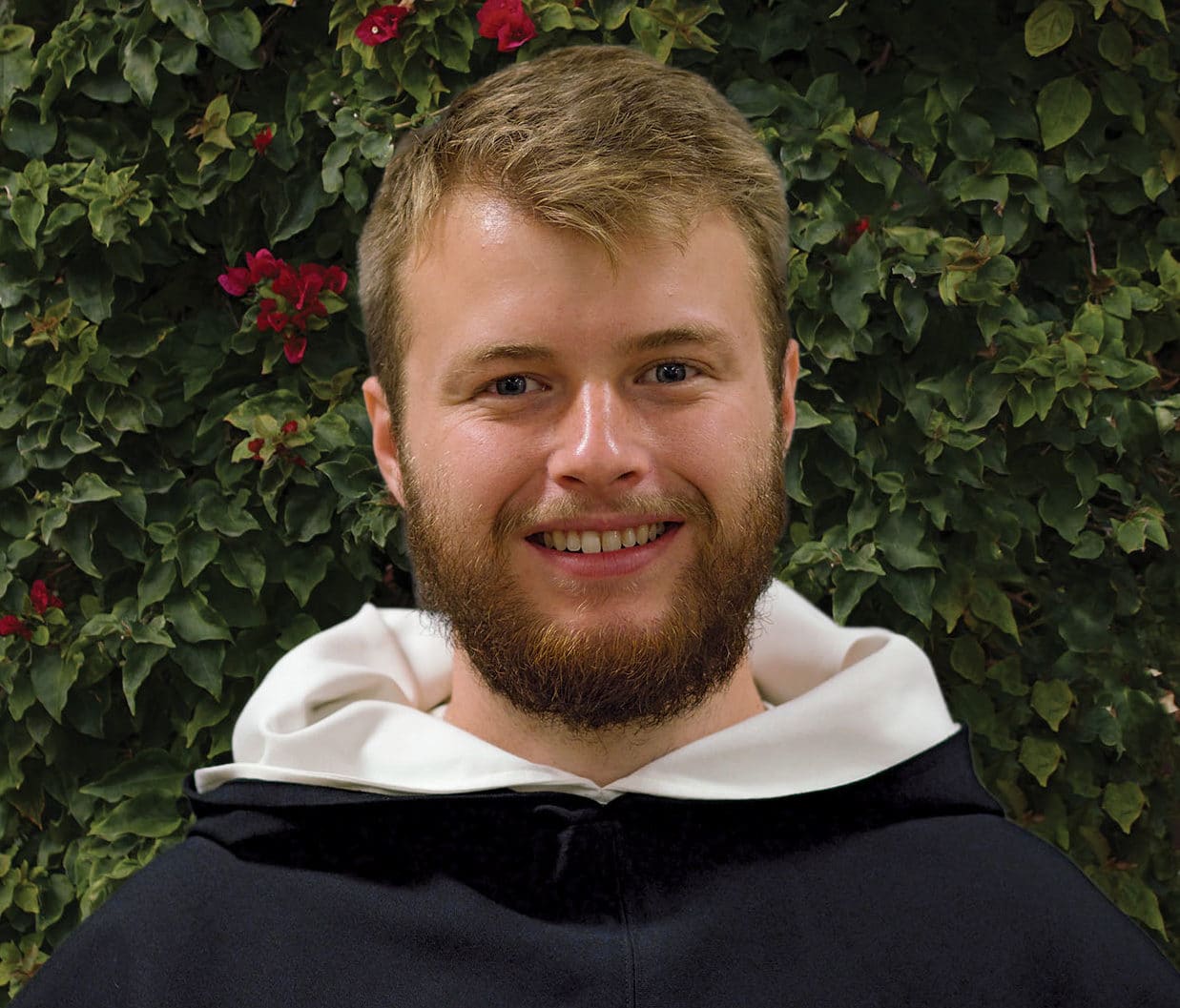 Br. Nathaniel Maria Mayne, O.P. | Meet the Student Brothers in Formation <a href="https://www.opwest.org/vocations/meetthebrothers/">HERE</a>