"Passion Week"
Original Oil on Canvas - 29"x36" by Andrei Protsouk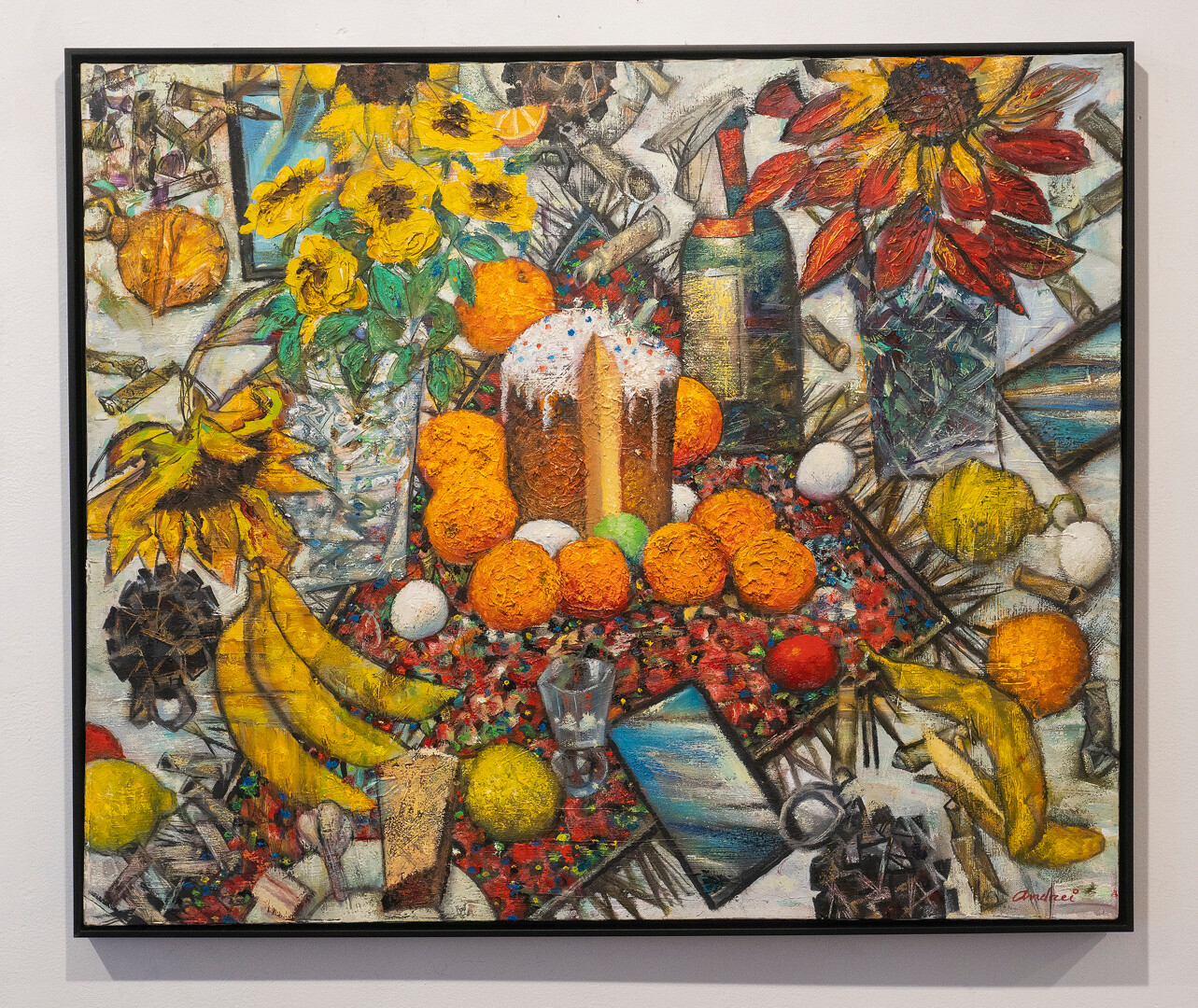 This painting, to be auctioned off for the Dominican Friars, is an extremely symbolic still life and central work of the Still Alive Series. "Passion Week" embodies the indiscernible nature of the conflict. This painting is not intended to make sense of the purposes of this war, rather show how the Ukrainian and Russian peoples are like brothers and sisters.
In "Passion Week" there are elements of Ukrainian and Russian items, with some other foreign elements. In the center of the composition, we see paska bread and Easter eggs. These represent the primary religious, holy orthodox beliefs that both peoples practice. The tapestry that these items rest on resembles a traditional Russian pattern.

The sunflowers represent Ukraine, their national flower. The wine bottle contains a Molotov cocktail, created originally by Russian revolutionaries and now used by the Ukrainians to ward them off. Vodka represents both countries, embraced by Ukraine and Russia, alike.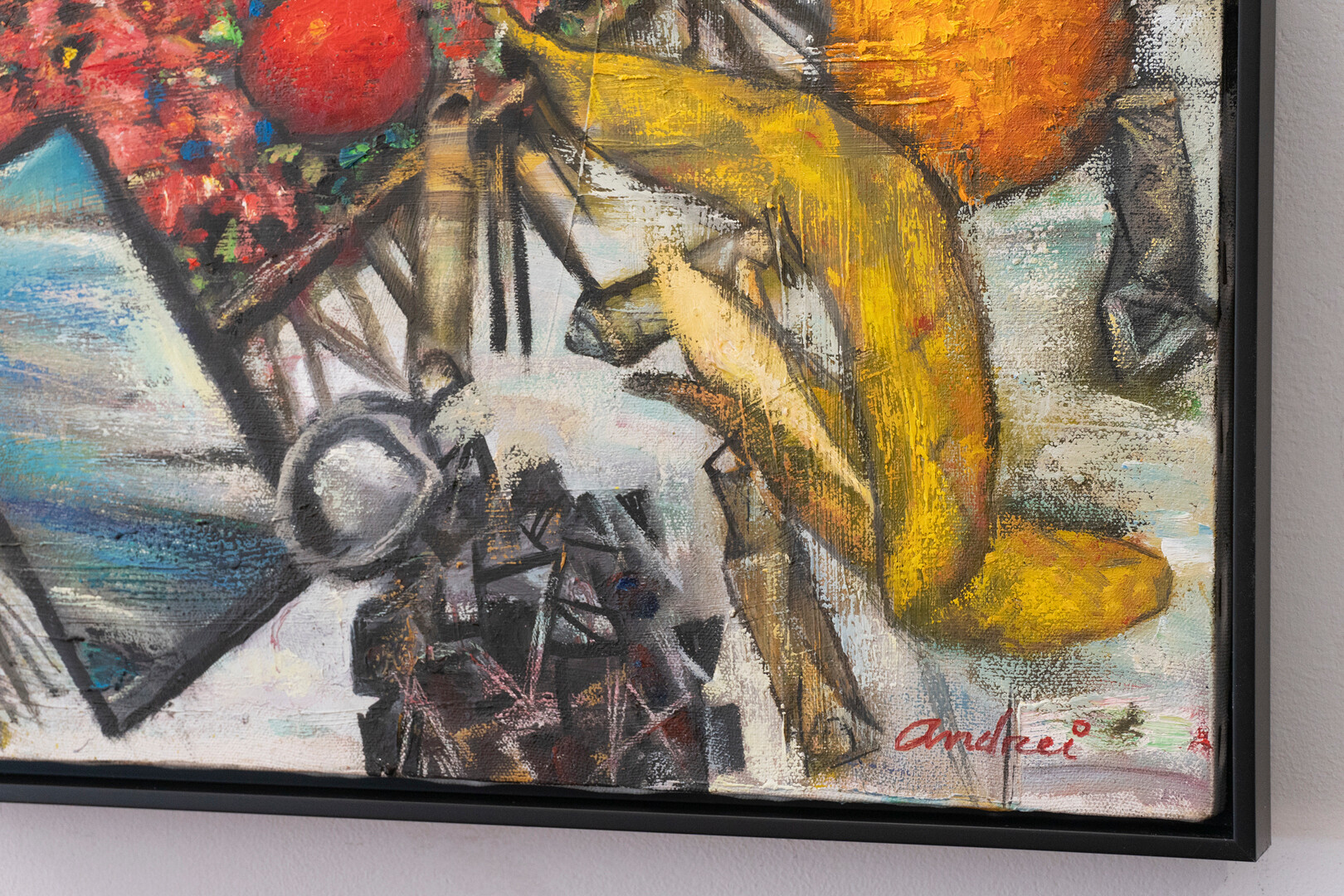 The bananas, oranges, and other fruits represent foreign intervention— such produce does not grow indigenously in either nation.

The bullet casings and hand grenades are nonchalantly scattered for both nations; this shows how familiar both Ukraine and Russia are with war and oppression.

"Passion Week" speaks of an unfathomable uncertainty. This conflict, presented by the piece, neither makes sense nor will benefit anyone.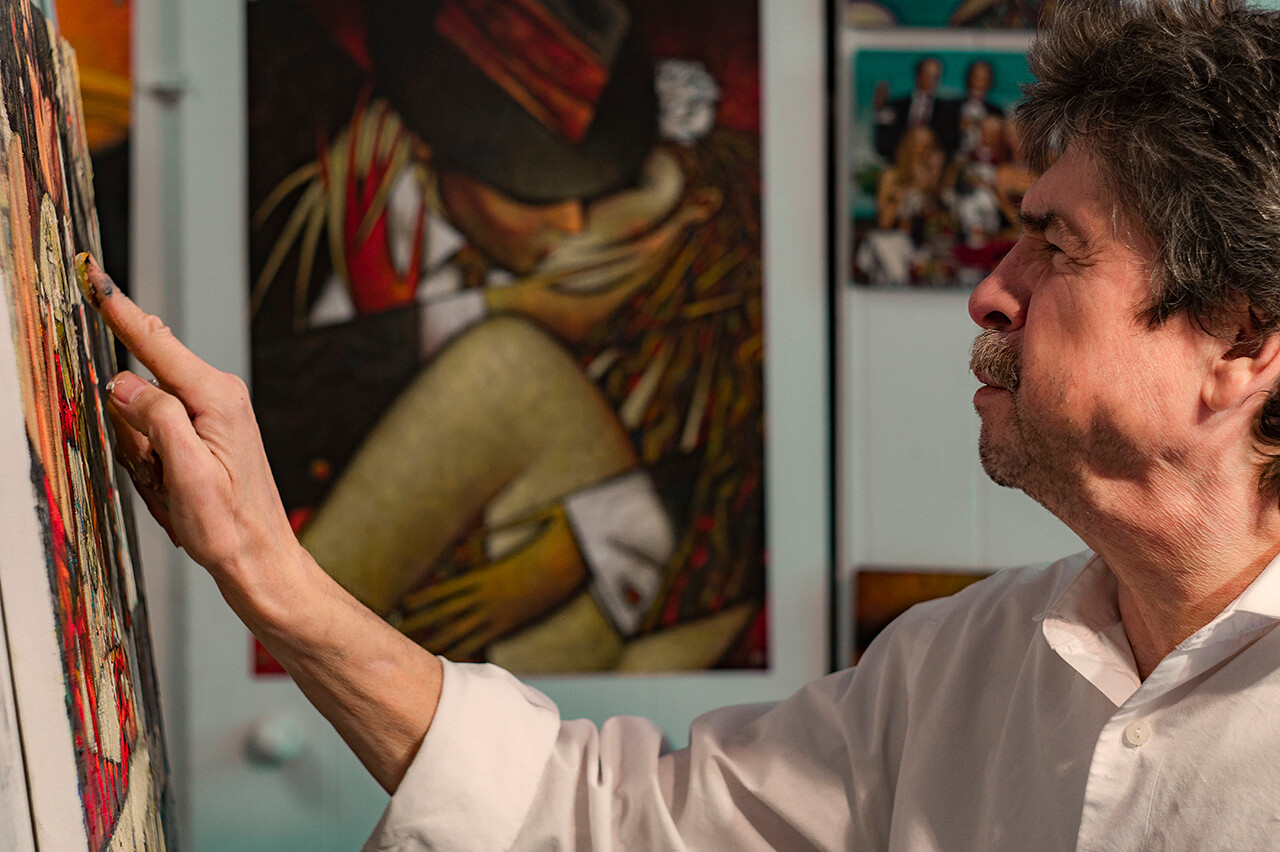 Andrei Protsouk
Ukrainian-born artist Andrei Protsouk is an internationally lauded artist, known for his unique style, which he calls "Fine Line." His artistic style has changed over time, depicting his inner relationship with continuous adaptation and understanding of western lifestyles.
Andrei studied at the Ilya Repin Leningrad Institute for Painting, Sculpture, and Architecture (now, the Imperial Academy of Arts) under Evsey Moiseenko— a contemporary of Picasso, Chagall, and Rauschenberg.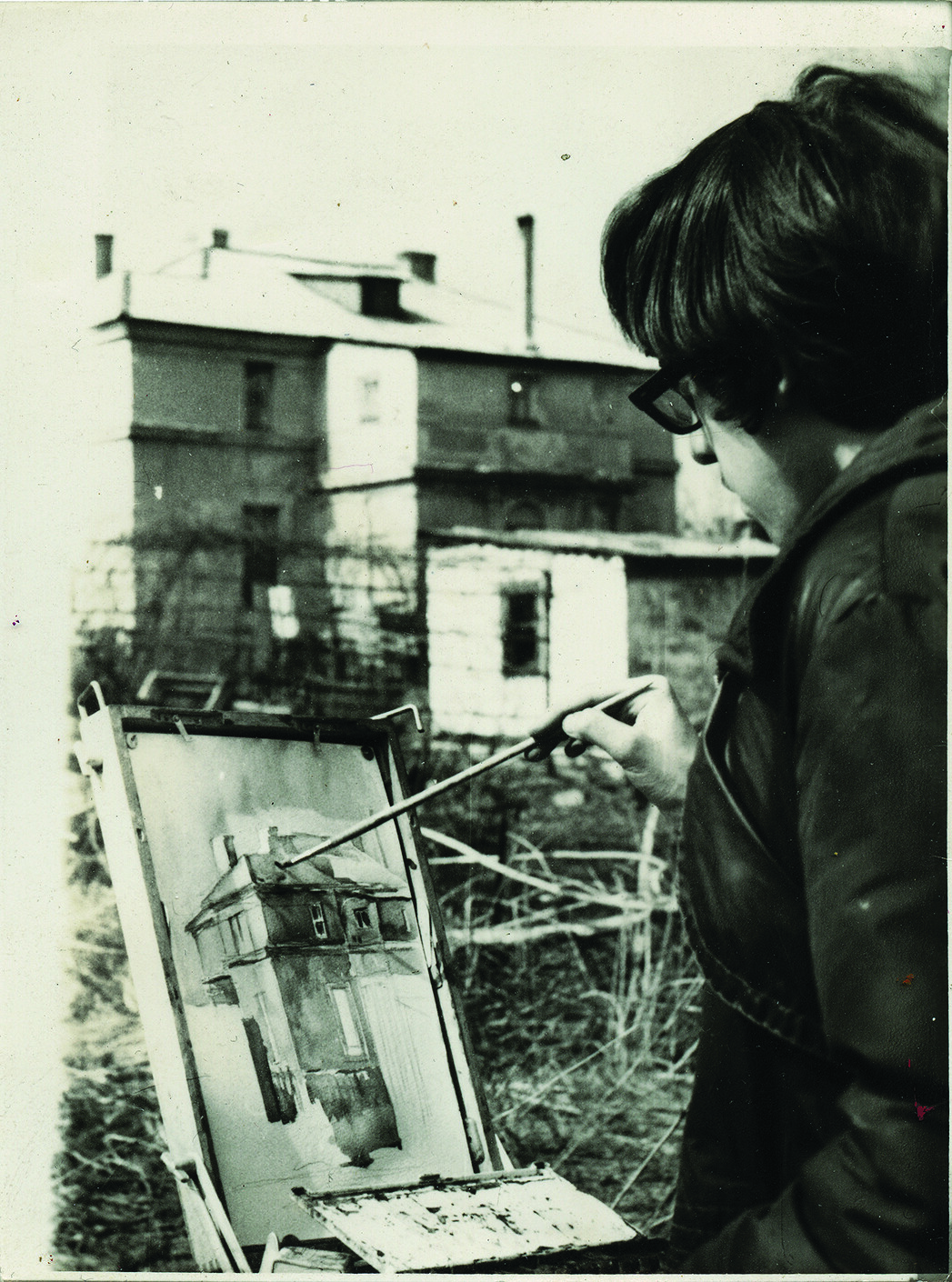 He immigrated to the United States in 1994. Since then, he has been collected by such corporate clients as Coca-Cola Denmark and Johnny Walker, and by private collectors such as former American President, George W. Bush.
One of his visits home to Ukraine in 2014 inspired Andrei to create the Still Alive Series. There, he saw the growing tensions between Russia and Ukraine. The painting to be auctioned off, is called "Passion Week."

This piece embodies the indiscernible nature of the war, and is Andrei's way of showing the relationship between Ukraine and Russia, which he believes to be brothers and sisters.

He has experienced first hand how both countries are familiar with war and oppression. He believes that love is the universal language and seeks to convey that through his art.
Learn more at AndreiArt.com.
The Province of the Holy Name, Inc. (dba the Western Dominican Province) is recognized as exempt under section 501(c)(3) of the Internal Revenue Code and is classified as a public charity under section 170(b)(1)(A) of the Internal Revenue Code. No goods or services, other than intangible religious benefits, were received in exchange for the contributions reported herein.

In compliance with the US Internal Revenue Code and applicable Regulations, the Board of Directors of WDP maintains control and discretion over the allocation of donations. Federal Tax ID #: 94-6081023