The birth of Jesus Christ is a mystery of a personal victory that mobilized his friends and agitated his enemies. Christ came during a state of open conflict between those seeking the source of truth against those seeking distorted notions of self-gain and individual attainment. Christ, the divine Son and font of Wisdom, not only chose how and when he came, but also how he would face his primary adversary and the hidden host of hostile minions.
Through composing poetry on this mystery, St. Ephrem the Syrian (AD c. 306-373) sought to awaken the Christians of his age to the broader connection between Christmas and the unified mysteries that would later unfold. God descended to clothe himself with our nature before conquering, gifting, freeing, and ascending. Initiating this sequence, Christ comes forth like a bridegroom exiting his peaceful state of repose in a sealed, virginal womb.[1] For Ephrem, just as the Son chose to be born, this divine king also chose to remain for a designated time within the affectionate enclosure of a sacred family.[2]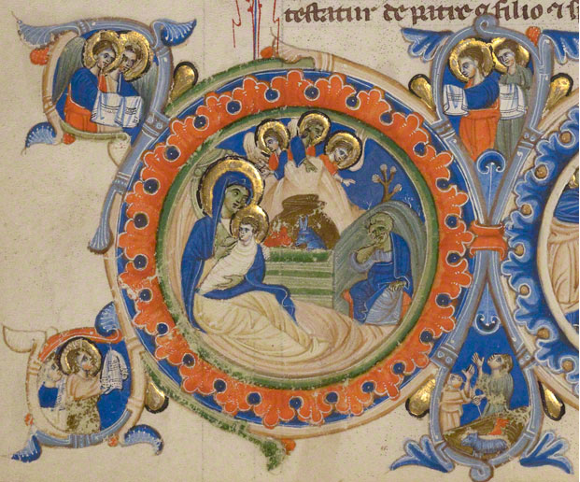 Ephrem takes this further. For him, Christ came as a hunted hunter.[3] Instead of simultaneously confronting all humans led astray by the enemy of human nature, he entered the land of promise as a field of combat, applying genius-level tactics to a timeline of execution. By conquering the chief rebel, he conquered all rebels. By baiting the serpent, he entered the stomach of death as the radiant medicine of life.[4] Christmas marks the stage when Christ the victor passes through the sealed womb in view of the sealed tomb.[5] First, the womb, then the tomb. Rising from the earth as the seed of life, Christ would descend after all the proper preparations were made and snares set. All who join the enemy join the lost, who will one day be stripped of all they cherish. Those who align with Christ, however, will be rendered pure vessels of golden glory, wrapped in cloaks of everlasting victory. May Ephrem's message lift our gaze and rouse our wills to seek the font of Life who initiated his triumph through a sacred family.
---
[1] "Babe in the womb, since the seal of virginity abides, the womb was for You the royal palace, and the curtain." Ephrem the Syrian, Ephrem the Syrian: Hymns, ed. Kathleen E. McVey, Classics of Western Spirituality (New York: Paulist Press, 1989), 134. Ephrem, Hymns on the Nativity, 12.2.
[2] Cf. Ephrem, Ephrem the Syrian, 79. Ephrem, Hymns on the Nativity, 2.13-14.
[3] Ephrem, Ephrem the Syrian, 154. Ephrem, Hymns on the Nativity, 17.3
[4] "Today let Eve rejoice in Sheol, for behold the Son of her daughter as the Medicine of Life came down to save the mother of His mother--the blessed Babe who will crush the head of the serpent that wounded her." Ephrem, Ephrem the Syrian, 137. Ephrem, Hymns on the Nativity, 13.2.
[5] Ephrem, Ephrem the Syrian, 129. Ephrem, Hymns on the Nativity, 10.2-10.
---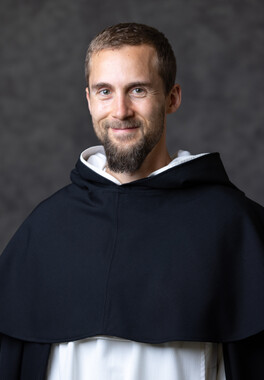 Br. Matthew Wanner, O.P. | Meet the Brothers in Formation HERE