Become A Dominican
Meet the Brothers in Formation
Apostolic Life
Nourished by our life in common, plus many hours at study and prayer, Dominicans offer our very lives for the sake of preaching the Gospel. What we receive from the Lord, we pass on to others, so that all may come to know and love the Lord.
Like the first apostles, Dominicans are sent out to proclaim the Gospel in every time and place – evangelizing, combating heresy and error, and performing the spiritual works of mercy.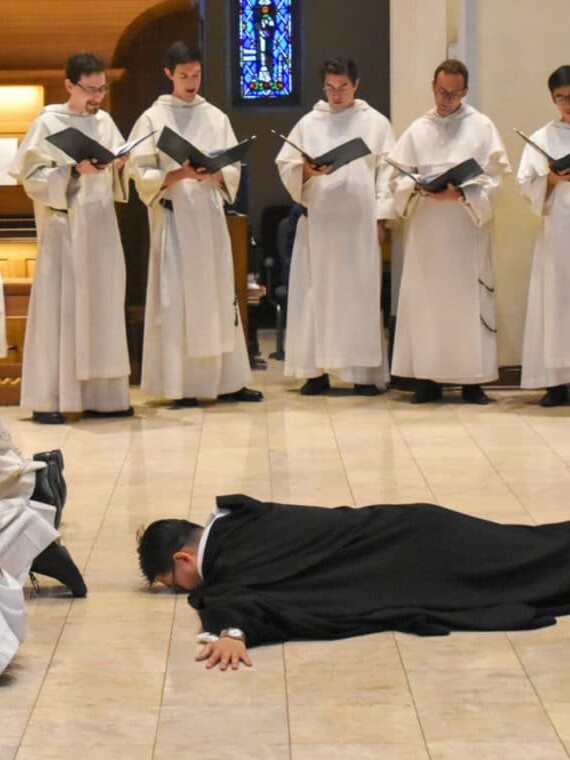 Br. Antony Augustine Cherian, O.P.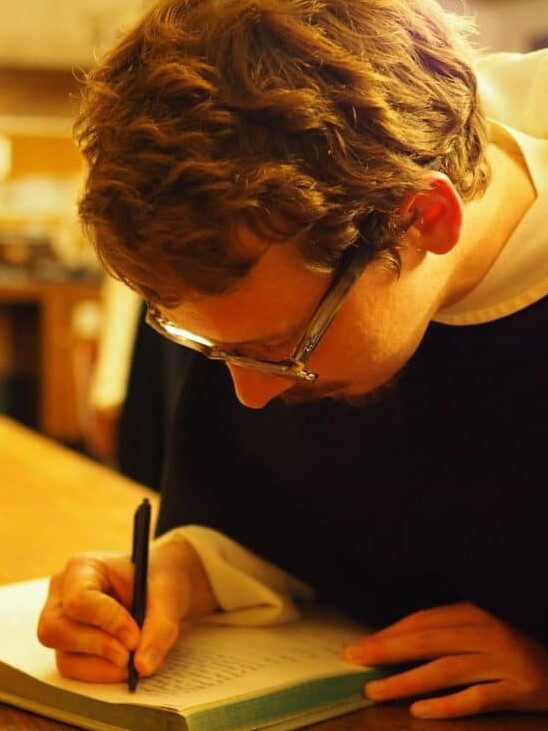 Br. Columban Mary Hall, O.P.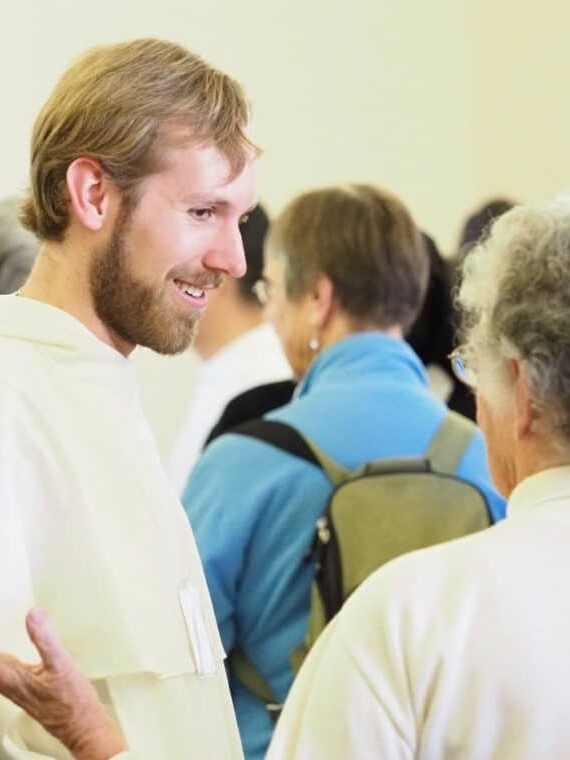 Br. Paschal Strader, O.P.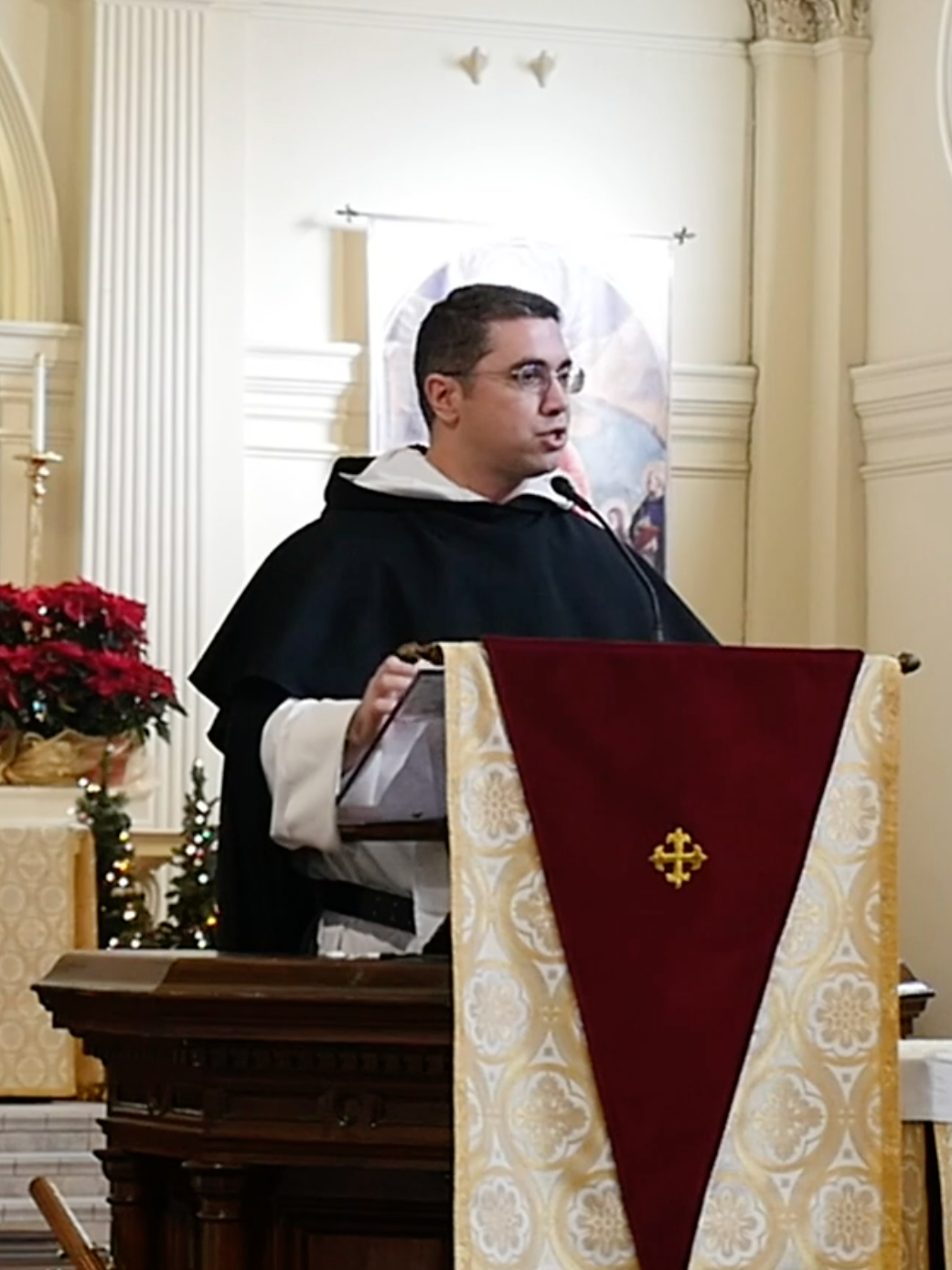 Br. Athanasius Thompson, O.P.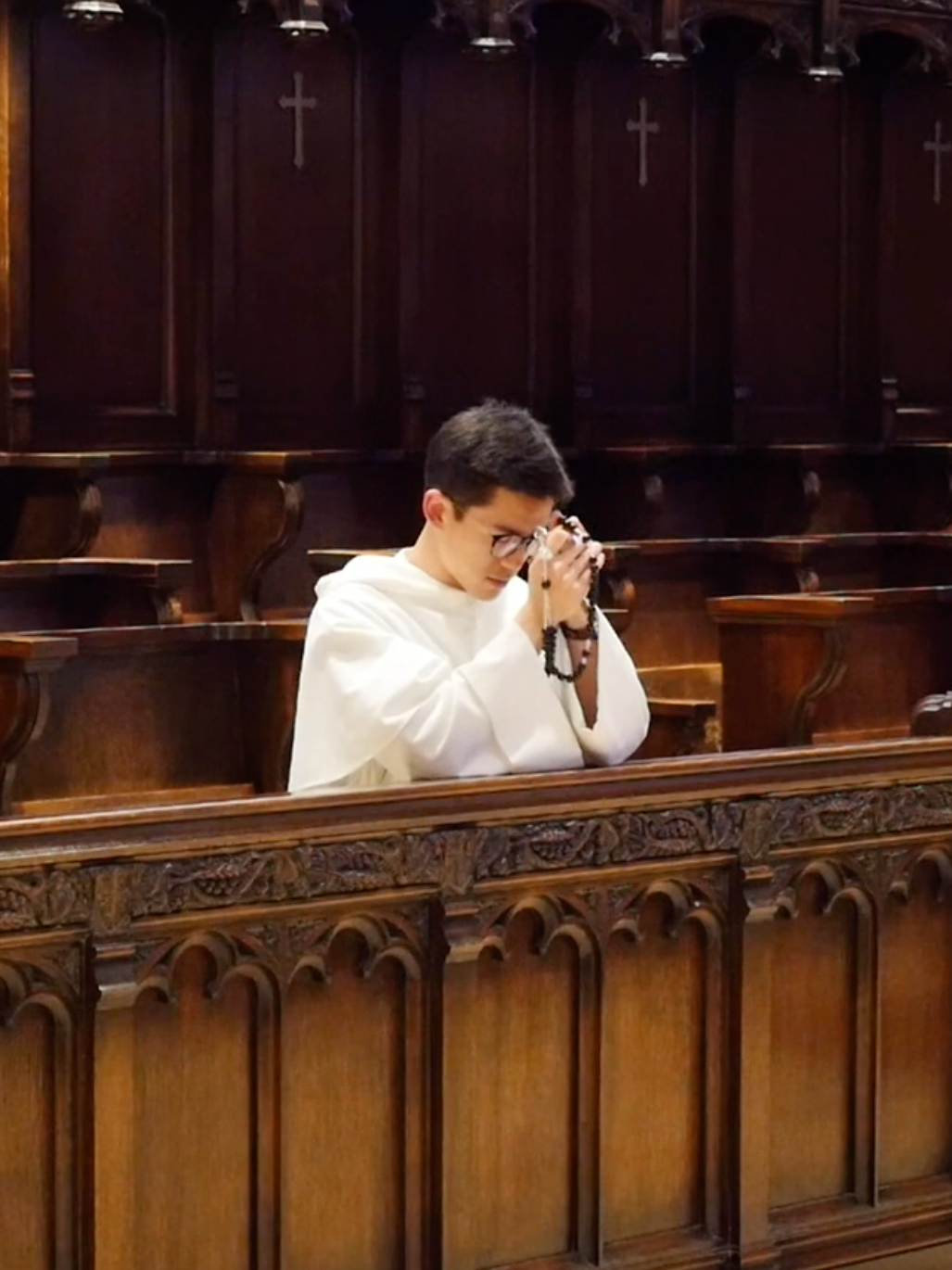 Br. Andrew Thomas Kang, O.P.
The ministry of the Dominicans has had a profound impact on my life, and we need more of them! That's why I pray for more vocations to the Dominican Order in the Western Province! "The harvest indeed is great, but the laborers are few!"
- Dayn - Seattle, WA
I look forward to giving hope to the people of God. Despite the challenges that life brings, I want to assure everyone that Christ, in His divine mercy, loves them.
- Fr. Pius
In a new way, I can say that I belong to God. With the utterance of a few words, I became a son of St. Dominic, a brother to a family of preachers, and a joyful slave to our merciful King and His blessed mother.
- Br. Andrew Thomas
When I returned to my seat among friends and family I felt different: I now belonged totally and completely to God. No longer could I say that there was any part of my life that is not His. (On the day of his First Vows)
- Br. Nathaniel Maria
I'm delighted that vocations are up and the quality of the candidates are so good!
- Anne - Rio Vista, CA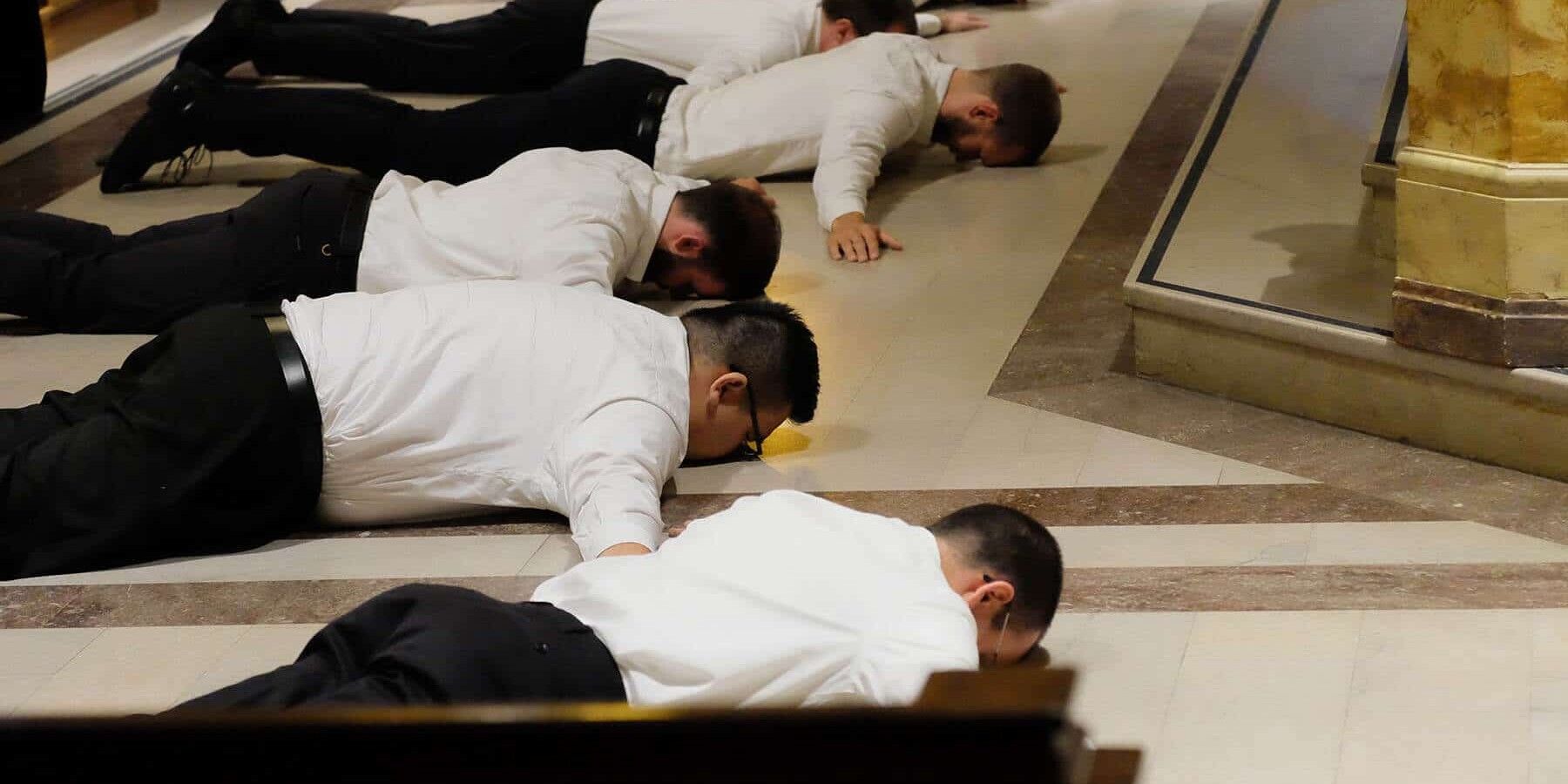 Is God Calling You?
Contact Vocation Office: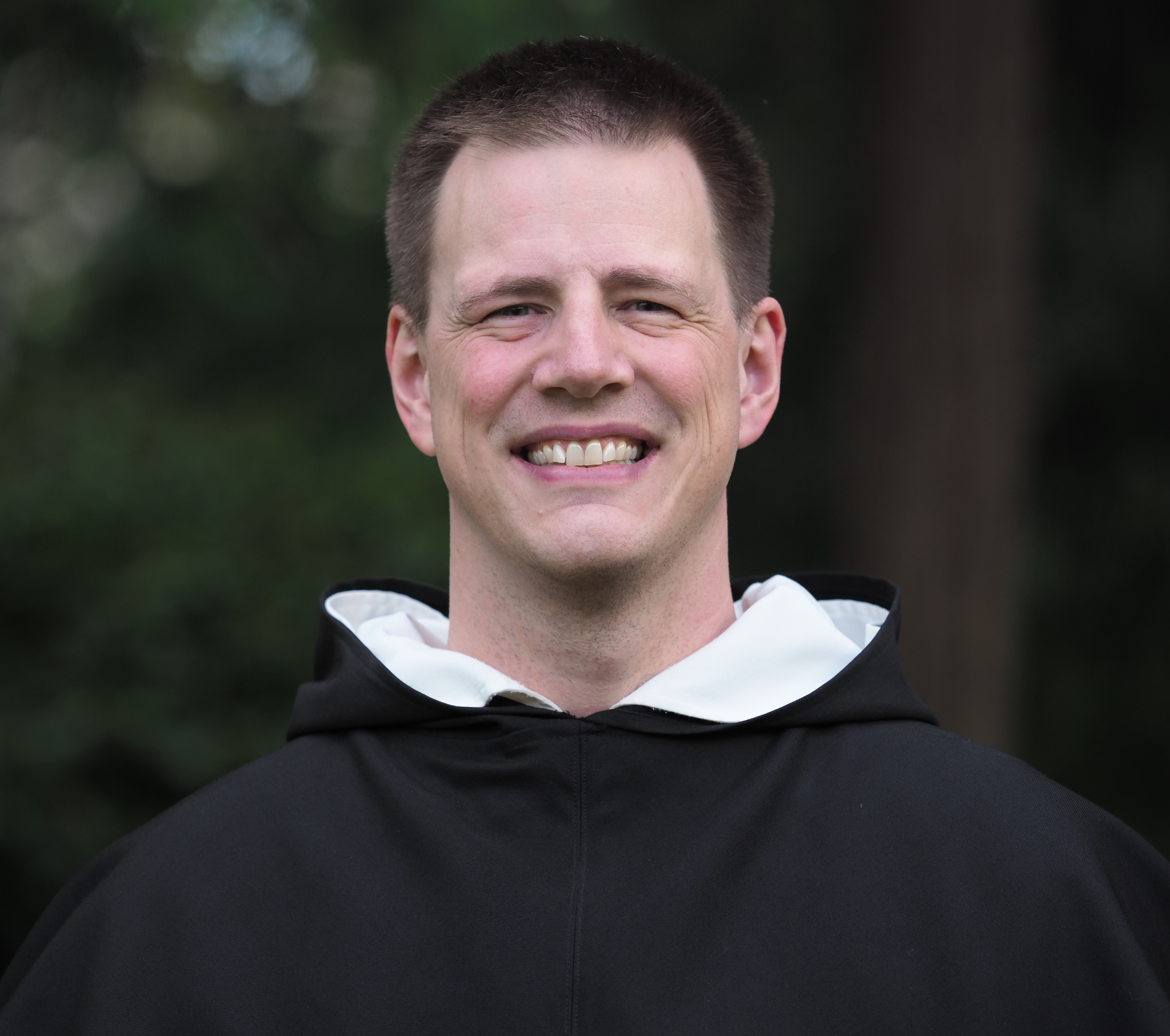 Fr. John Winkowitsch, O.P.
Director of Vocations
Phone: 510-596-1806
Email: vocations@opwest.org
Get Started:
Have more questions about joining the order?