On August 16th, a new class of postulants arrived, eager to start their journey in the footsteps of St. Dominic. These men are preparing for the day of their Vestition on September 1st, a private event where they are welcomed as novices and vested in the Dominican habit.
But they need God's grace and your prayers to help them persevere!

Please sign up for the Novice Prayer Pledge and commit to praying for our novices as they prepare to receive the habit of St. Dominic on September 1st!
You'll be the first to see photos of our novices in their Dominican habits and learn their religious names! Your names will also be listed on our Prayer Pledge Honor Roll displayed throughout the year in the Novitiate. Learn more about the Novice Prayer Pledge through the link below.
Join the Novice Prayer Pledge HERE!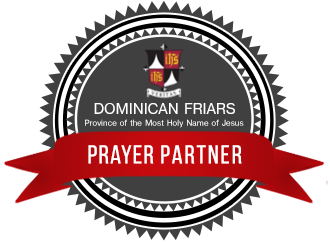 Please share the Novice Prayer Pledge with your friends and family, and invite them to share in the gift of prayer, too.
SHARE THE NOVICE PRAYER PLEDGE ON FACEBOOK