The Provincial Chapter continues at St. Albert's Priory, finishing the first week of the most important event in the governance of our province. With the conclusion of the spiritual retreat that traditionally opens Provincial Chapter, our capitulars began to address the business set before them.
Click here to catch up by reading our update on the first two days of Chapter.
---
2023 Provincial Chapter (Days 3-6):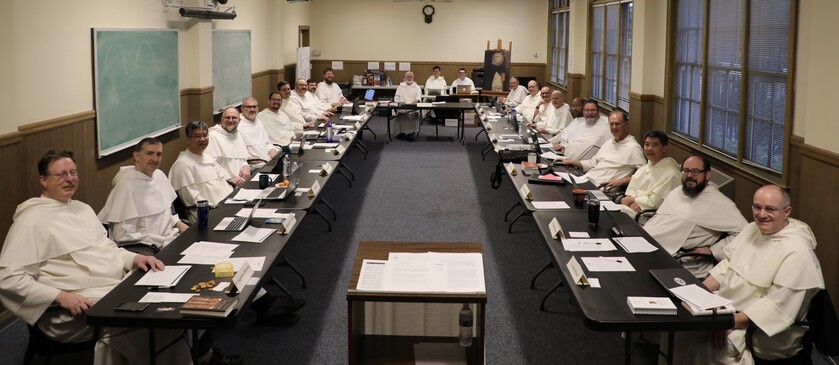 Following the final retreat session on Saturday morning, our capitulars began by forming four commissions:
On the Following of Christ
On the Formation of the Brethren
On Government
On Economic Administration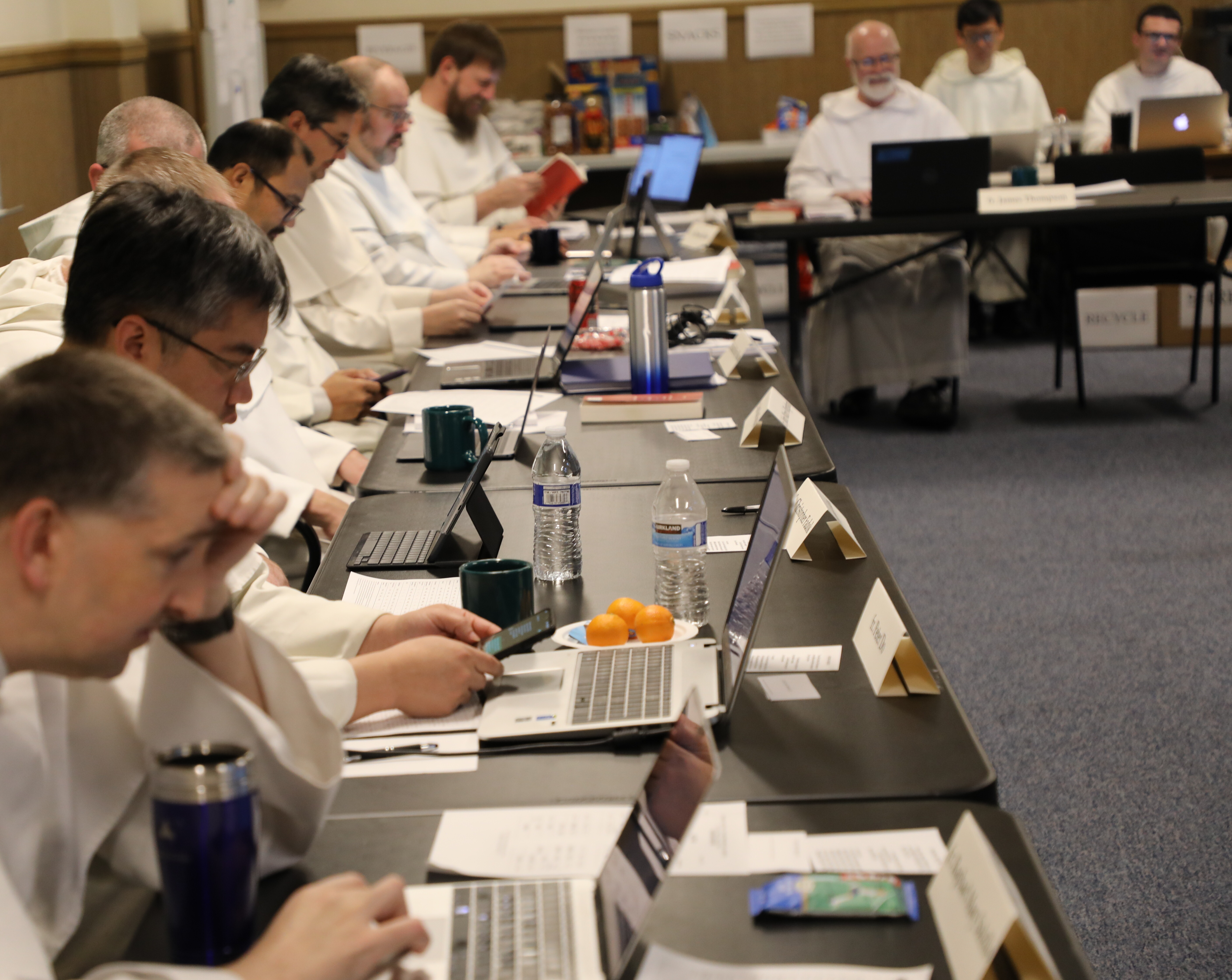 While our capitulars may establish additional commissions if deemed appropriate, these four commissions exist at each Provincial Chapter. The twenty capitulars divided themselves into these four commissions, and a chair and secretary were elected for each commission. Petitions received from the brethren in our province were then divided into one of the four categories for later review.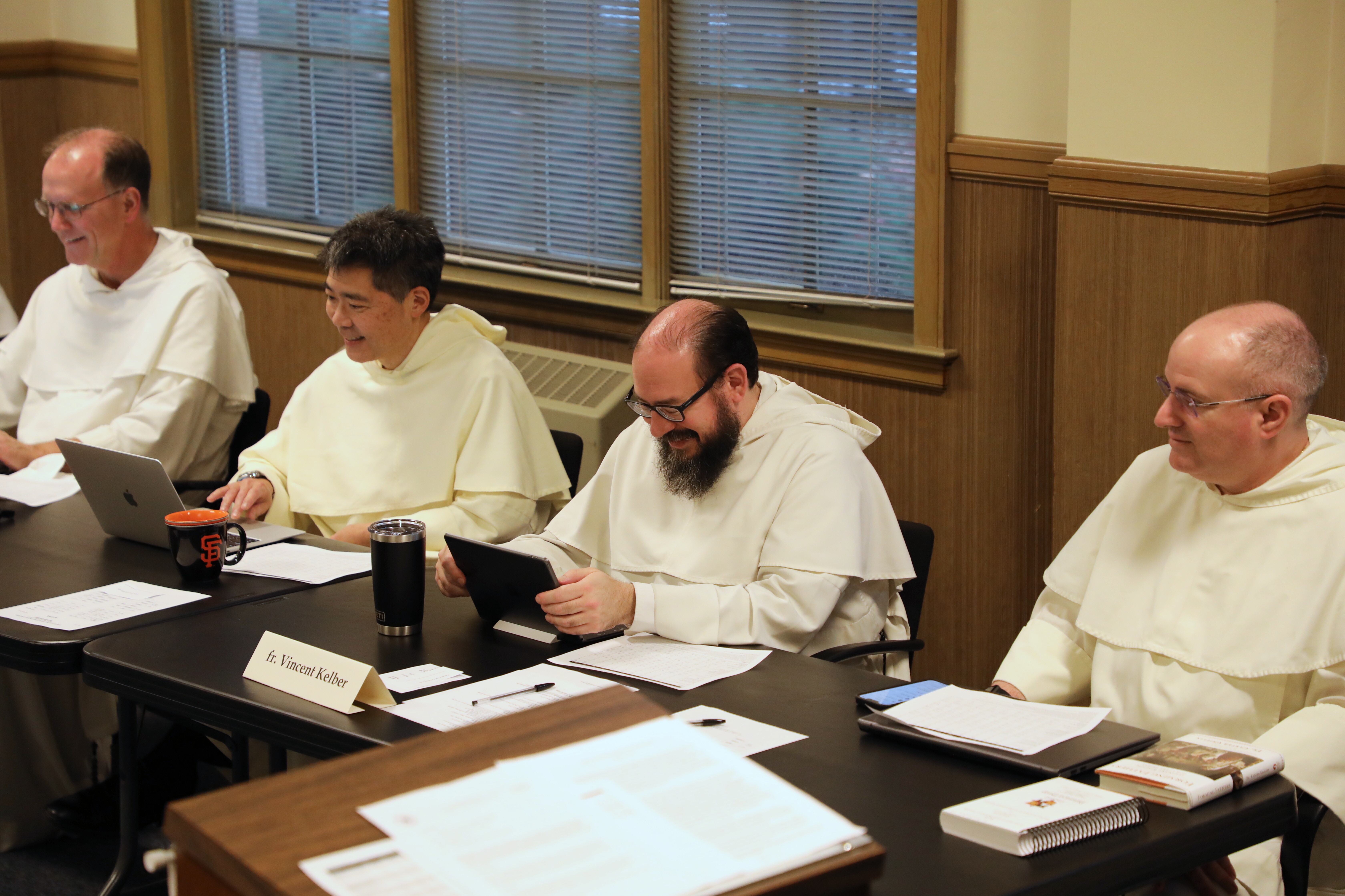 Next, oral reports began. These reports serve to answer questions and build upon written reports submitted in advance of Chapter. Our legislation determines the friars responsible for giving reports, which cover a variety of topics - formation, education, finance, province leadership, evangelization, and more. These reports continued from Saturday until Tuesday (with Sunday as a day of rest).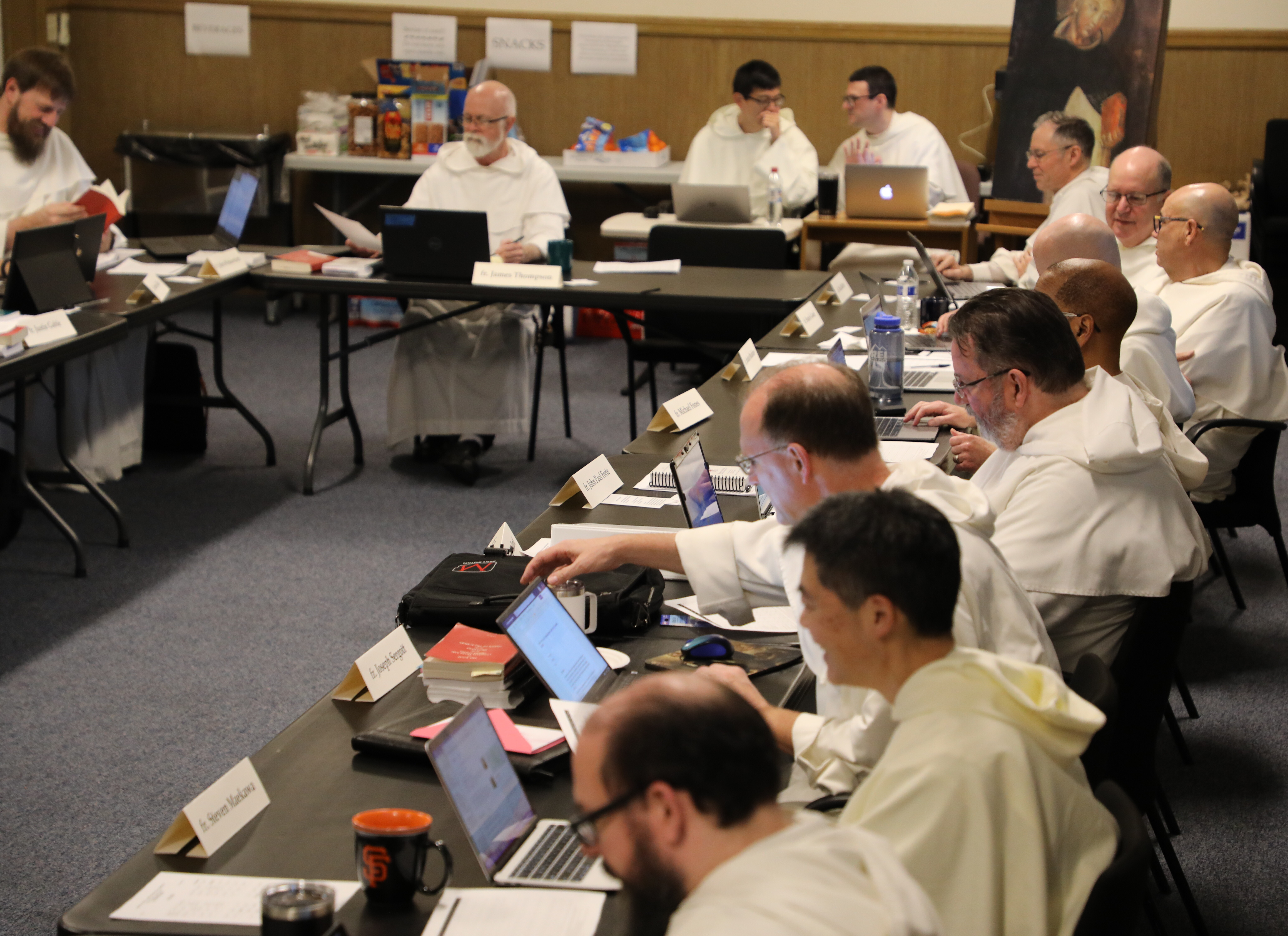 On day six, the Chapter held a caucus for the Prior Provincial (the leader of the province). They discussed the needs, concerns, and hopes of the province as well as the type of candidate desired, and discussed candidate names. In the afternoon, time was set aside to spiritually prepare for tomorrow when the Chapter will cast ballots and elect a Prior Provincial.
Tomorrow morning we will begin the day with another Mass of the Holy Spirit, then the capitulars will cast private ballots and elect a Prior Provincial. Once the election is confirmed by the Master of the Order in Rome, we will be able to publicly celebrate the newly elected leadership for our province!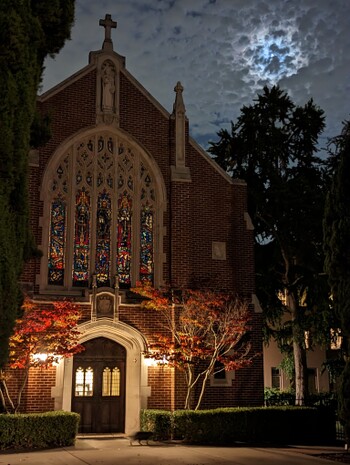 Please join all our brethren as we continue to pray for our Provincial Chapter. We pray for the Holy Spirit's continued guidance as those involved in Chapter prepare to make important decisions in our province.
Check back for updates about Provincial Chapter over the next few weeks.
To see more photos, click below!